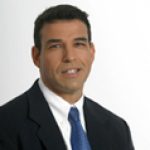 Jonathan Gross 1963-2010 In loving Memory of our dear partner and friend, the late Jonathan Gross
A great variety of worlds converged harmoniously in Jonathan Gross; the world of Israeli and International Insurance, Law, Sport, Culture, deep rooted Love for Israel and Love of Mankind. Sadly, these worlds must part from this man of fair countenance and values who untimely passed away after a serious illness.
Jonathan was born in Israel in the spring of 1963 to his parents, Baruch and Margot, grew up in Tel-Aviv and attended the Ironi Daled High School, where he excelled.
In 1981, Jonathan was recruited to the Israeli Defence Forces and served in the elite Paratrooper`s commando unit, taking part in the first Lebanon War.
Following his release from service, Jonathan read Law at theHebrew University in Jerusalem where he earned his LL.B. and continued further studies at the New York University for his LL.M
Following completion of his studies in New York, Jonathan was taken on as associate at Hughes, Hubbard & Reed and later on at the leading legal firm – Skadden, Arps. Slate, Meager & Flom., where he specialized in Mergers & Acquisitions and Insurance. When Jonathan returned to Israel he joined his father`s firm at Baruch Gross & Co.
In 1997 Jonathan was appointed as Lloyd`s Representative inIsrael, a position he fulfilled with dedication and professionalism till his untimely passing away.
In the summer of 2003 Jonathan and his new partners – Sigal Schlimoff-Rechtman and Yair Orad, founded Gross Orad Schlimoff & Co, where Jonathan`s professional abilities in the fields of Insurance and Re-Insurance were realized.
Many great qualities were displayed by Jonathan during his lifetime – an epitome of Israel`s finest, a man of integrity and humility. Wherever he went, be it on a dusty trail or at a Lloyd`s gala evening – Jonathan always seemed to fit in naturally, making all around him feel at ease.
Jonathan had an inherent love of Israel and his soul was closely entwined with Israel`s history and geography. He was familiar with the country and its paths were well trodden by him from North to South.
First and foremost, Jonathan was a "Mensch". This Yiddish word seems to capture all that was Jonathan – "a good person – with the qualities one would hope for in a dear friend or trusted colleague; a gentleman." Jonathan`s captivating personality, his values and his uncompromising professionalism have left an indelible mark forever.
During his life, Jonathan paved the path of professional and voluntary activity, which his family, friends and partners will continue to travel.
Among the obituaries for Jonathan, the following was said:
"One can only wish to have a friend like Jonathan. If we were to list Jonathan`s qualities, the list would be long, banal and simplistic and would not capture the personality that radiated from him. Few, if any, manage to reach his stature in life while retaining integrity, trustworthiness and compassion towards his fellow man. To know him was to love him. It is often said that everyone has a replacement. This case is an exception to that adage."
Jonathan was taken from his adoring family, his wife Ronit and his three daughters as of from the many who were privileged to be called his friends, at the prime of his professional and personal life.
May he rest in peace.
His friends and partners at Gross Orad Schlimoff & Co.