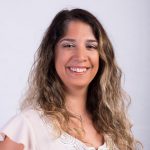 Laurie`s expertise in insurance law includes financial institution Liability, Directors & Officers Liability, banking insurance (Bankers Blanket Bonds), crime insurance, credit insurance, High Tech insurance and cyber insurance.
Laurie has acted for local and international insurers on various matters concerning financial institutions and public companies, including dual-listed companies, including in relation to major class actions and other complicated liability insurance cases.
Laurie is engaged in policy drafting projects to introduce new insurance products to the Israeli insurance market, including liability insurance, cyber insurance, credit insurance, Banker Blanket Bonds and policies for financial institutions.
Laurie also assisted foreign insurers in adapting policies to the requirements of the Israeli Insurance Contract Law and regulatory requirements.
Her B.A in Business Administration (Technology) is an added value in assessing complex claims, losses and technology related matters in various insurance matters.

Direct E-mail: laurie@goslaw.co.il