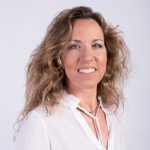 Noya is an expert in insurance law and aviation.
She is a member of the firm's dispute resolution group and represents Insurers, mainly in disputes between an insurer and an insured and also in defending insurers in claims filed by Administrative Managers in relation to directors and officers liability claims. Noya also specializes in aviation litigation, representing air carriers in all types of claims.
Noya has vast experience in professional liability, including medical malpractice, directors and officers liability and product liability policies.
Noya is lecturing on a regular basis on all types of insurance and insurance law.
Her B.A in Business Administration (Finance) is an added value in assessing losses in various insurance matters.
Direct E-mail: noya@goslaw.co.il