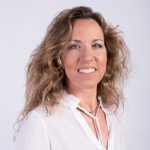 Noya is a member of the firm`s dispute resolution group.
Noya`s practice focuses on professional liability and insurance law, including the defense of professionals—such as contractors, architects, engineers, stock brokers, insurance agents, accountants and attorneys and their insurers in malpractice claims.
Noya has accumulated significant experience in medical malpractice claims defending doctors, hospitals and their insurers.
Noya is also involved in the defense of jewelers block claims.
Her B.A in Business Administration (Finance) is an added value in assessing losses in various insurance matters.
Direct E-mail: noya@goslaw.co.il