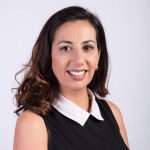 Orit has vast experience in representing insurers and reinsurers in financial institutions claims, crime insurance cases and D&O claims and monitoring complex financial claims, mainly class actions and derivative actions. Orit is also a certified mediator.
Orit is an experienced litigator in insurance disputes, both in court and arbitrations, including in D&O matters, professional indemnity, product liability cases and other commercial insurance fields.
In recent years, Orit represented D&O insurers in several major claims filed to courts directly against the D&O insurers, including claims submitted by liquidators and trustees of companies in the framework of insolvency proceedings. In several cases, Orit has represented Insurers' position, leading to important precedential court rulings in this field.
Orit also assists foreign insurers in adapting policies to the requirements of the Israeli Insurance Contracts Law (including Bankers Blanket Bonds, financial institution insurance and credit insurance).

Direct E-mail: orit@goslaw.co.il