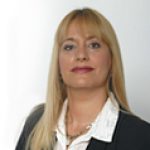 Sigal is an experienced litigator with a record of success in a broad range of cases.
For the past 20 years, she has specialized in complex insurance and reinsurance law. Her expertise encompasses jewelry and diamonds insurance (Jewelers Block policies), D&O, professional indemnity, property insurance, medical malpractice, agriculture insurance, EPL insurance and environmental cases.
In the last few years, Sigal has handled some of the major professional indemnity and D&O capital market claims, including against portfolio managers, mutual funds and other stock exchange associated insurance.
Sigal is also an active human rights attorney and frequently handle cases on a pro bono basis.
She is a member of the Israeli Bar Central Committee and is chairperson of the Israeli Bar Insurance Committee.
Sigal has organized and lectured in international conferences in specific areas of insurance law. Sigal has published many newsletters and articles on legal developments and precedents on various insurance issues.
In 2011 Sigal was appointed as Lloyd`s representative in Israel.
Direct E-mail: sigal@goslaw.co.il