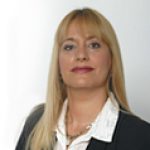 Sigal is an experienced insurance and reinsurance lawyer with a record of success in a broad range of cases. For more than 30 years, she has specialized in complex insurance and reinsurance law. Her expertise encompasses all types of commercial insurance law, including Financial Lines, professional indemnity, property insurance, CAR insurance, medical malpractice, aviation, agriculture insurance, EPL insurance, jewelry and diamonds insurance, cyber insurance and environmental cases.
In recent years Sigal has handled some of the major insurance and reinsurance disputes and was involved as a monitoring lawyer in the most complex cases.
Sigal is heading teams which provide TPA services and audit services to (re)insurers.
One of Sigal's passion is innovation and she is supporting the Insurtech industry in the Israeli market.
Sigal is also an active human rights attorney and frequently handle cases on a pro bono basis.
Sigal is a lecturer in academic institutions and a key speaker in international conferences in specific areas of insurance law. Sigal has published many newsletters and articles on legal developments and precedents on various insurance issues.
Since 2011 Sigal is acting as Lloyd`s representative in Israel.
Direct E-mail: sigal@goslaw.co.il